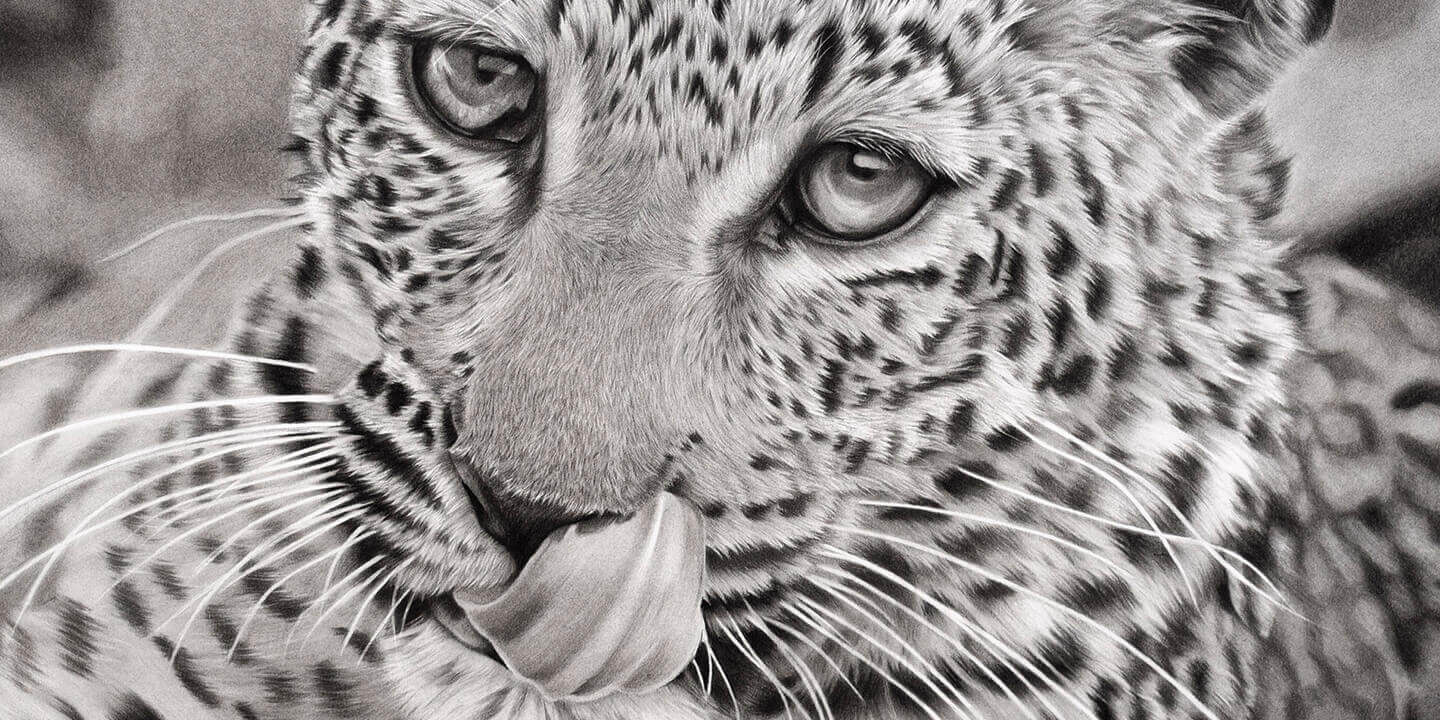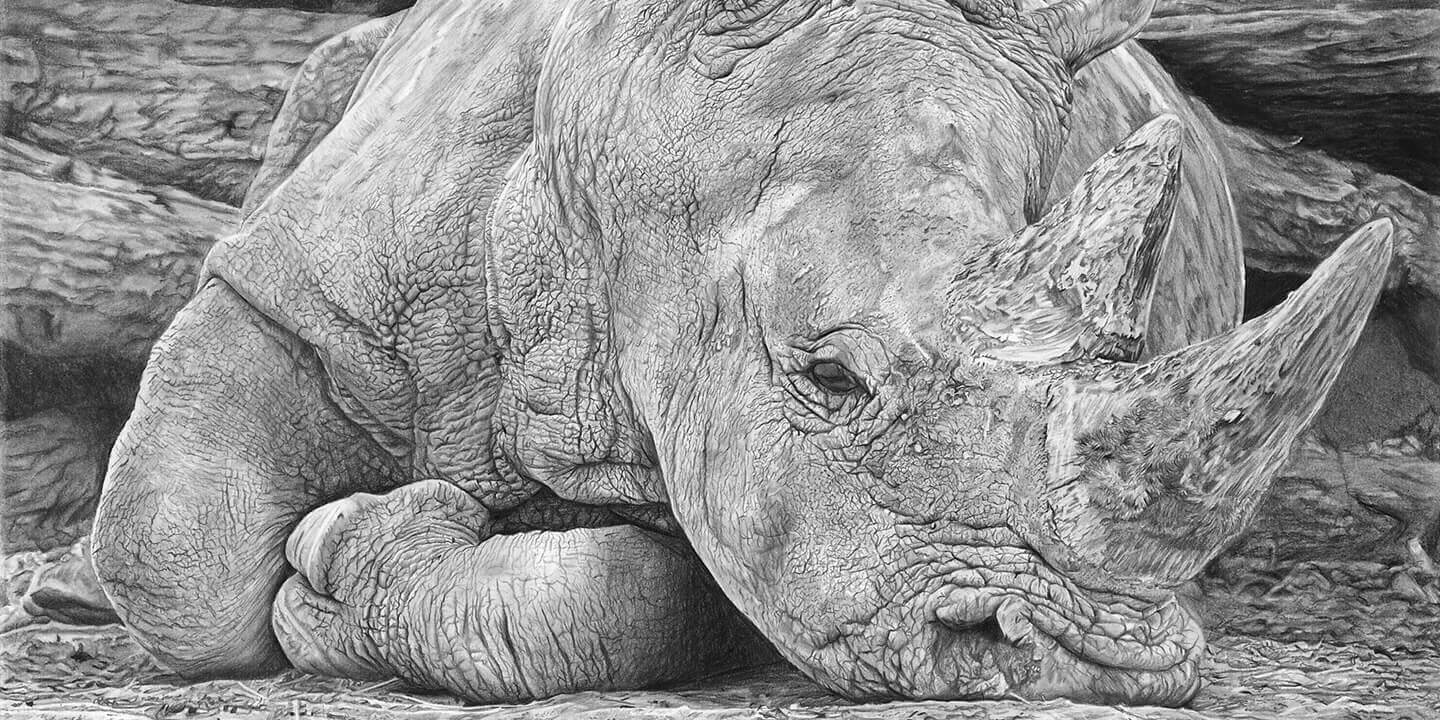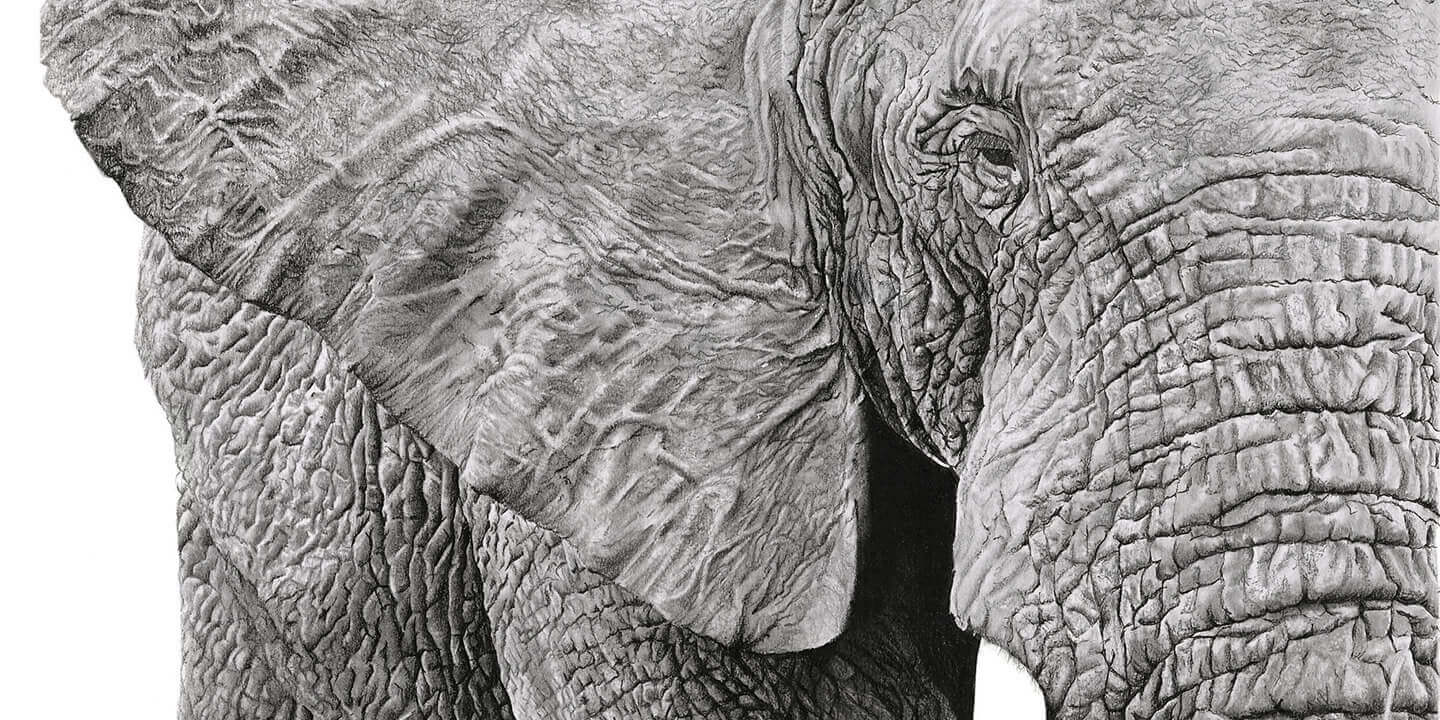 WELCOME TO JESS RIDLEY ART
Welcome to my site and thank you for visiting. I am an International artist based in Hampshire specialising in hand-drawn pet portraits and wildlife art with clients all over the world.
As a life-long animal lover, my passion for nature, conservation and the outdoors has always been the driving force behind my artwork. A trip to Africa and learning about the threats to endangered species inspired my wildlife pieces, but that's not to say that the smaller, domestic animals go unnoticed! Our pets are at the heart of every family and it is always a pleasure when I am commissioned to create a lasting memory of your furry friends.
You can find examples of my cat and dog portraits in my gallery and can also watch time-lapse videos of some of my pieces in progress. Please follow the steps below to commission your own pet portrait or wildlife sketch and have a browse through the site for information on original pieces and prints.
Although cat and dog portraits make up the majority of my commission work, I am very keen to add other animals to the mix too.  Pet portraits make wonderful gifts for special occasions and are the ultimate way to celebrate your animal.  Losing a pet is an upsetting time for everyone, and these pieces are often commissioned after their recent passing.
Order
Send your high quality reference photo(s) to [email protected] or upload here along with your name, size specifications, billing address and time frame.
Read more on perfect reference photographs here.
Progress
Once your requirements are confirmed and the deposit of 20% has been paid, I will begin working and send you progress photos should you wish.
Find out more about prices & FAQs here.
Approve Proof
On completion I will send over an invoice and a final photograph. Once full payment is received your piece will be delivered to the address of your choice.
For more detail on the whole process click here.
If you are looking for a commanding piece of original wildlife artwork to take pride of place on your wall, you have come to the right gallery.  Here you will find both original pieces, limited edition and open edition prints. Presently my collection of wildlife pieces includes the elephant, tiger, orangutang, rhino, lion, eagle, owl and cheetah.  I intend on adding to these between my pet portrait commission work and welcome any requests.
It's always lovely to see my animal drawings heading off to new homes and seeing them proudly displayed.  My wildlife prints are all in black and white, which makes these pieces decoratively complimentary to any colour scheme.  They also make fantastic gifts for wildlife enthusiasts and animal lovers and are available in many sizes to suit your needs and price bracket.  I also take wildlife commissions, so if there is a specific picture you would like, please get in touch.
Absolutely love Jess's Art! Such talent! We have had a couple of pieces from her now that are displayed pride of place on our walls and relatives walls. I have just placed another commission and will defo be having more in the future too! Would highly recommend Jess for anyone looking to get some stunning art from a truly lovely person and wonderful artist!
Samantha Joyce
Jess is an extremely talented artist. Her attention to detail is second to none. She also took a lot of time to ensure we had the right picture. I don't hesitate in recommending her!
Heidi Bignell
Having been super impressed by Jess's work I commissioned her to draw a picture of my step daughter in a dancing pose, Jess's communication was excellent and even supplied a time lapse video of her work, the drawing arrived well packaged and on time, it's the first piece of art to go into our living room. The photo doesn't do it justice, it's outstanding it really is a work of art! Thank you Jess x
Tom Westwood
My brother commissioned a piece for my daughters birthday. She is a huge elephant lover and is over the moon with her gift. The drawing is beautifully done and the level of detail is extraordinary!
Karen McDade
I recently commissioned a drawing for my partner for his birthday. I wanted something unique and special and asked if she could draw his favourite animal, the barn owl. I could not be happier with the outcome. The detail in the drawing is incredible so much so it looks like a photograph. The feathers, the beak and especially the detail in the feet are just unreal. I urge everyone to go on to the page and look at these drawings and if looking for a unique present for a loved one consider getting in contact with Jess Ridley. It's definitely worth it.
Craig Creelman
Absolutely stunning art work. My husband purchased a drawing as a surprise and it arrived very quickly. He was very impressed with the service he received. We will definitely be purchasing more art work and hopefully commissioning Jess for future drawings.
Stephanie Lucas
Just got the orangutan.....absolutely stunning !! Thank you Jess
Claire Collins
I received my 3 prints and they are totally stunning. I'm so pleased with them. such talent. looking forward to seeing and owning more of your work
Claire Richards
If I could give 6 stars I would! The drawing is truly beautiful, so precise and real. Excellent prompt and professional service. Jess, you have real talent and must keep going. I want to buy more!
James Fountaine
Jess has been great throughout. Great communication, and turned a present for my Mum around very quickly. As for the art work, incredible. I have no idea how it is possible to draw something to that level of detail. An amazing skill!
Matt Berry
Wow, what can I say. Jess has done an absolutely amazing job, capturing my 4 dogs perfectly. I'm so chuffed with my surprise birthday present. Thank you so much Jess, I will treasure it forever. x
Kathleen Berry
Jess was absolutely amazing to purchase from and she was incredibly helpful throughout the whole process. I commissioned Jess to draw, Bella, my best friend Ruth's dog, for her birthday and Jess did such a great job that Ruth cried a little when she received the drawing!! We were both struck by how well Jess captured Bella and couldn't believe the level of detail. Would 100% recommend buying from and will most definitely be doing so in future! Thanks again Jess for all your work!
Morag Smith
Absolutely delighted with the portrait of my wee chihuahua ☺️ Jess was lovely to deal with and provided excellent progress updates. I would definitely recommend her to anyone wanting a portrait of their pet!
Iain Rough
Both my pet portraits and wildlife art sketches are created using either graphite or charcoal depending on the piece and on the paper I feel is most appropriate.  They all take a number of hours to create over days or weeks and I often enjoy having a couple of pieces on the go at once.  Pet portraits make up the majority of my commissioned work and I usually choose my wildlife art pieces myself, although I love being asked to create a custom wildlife sketch.  A personalised piece of artwork makes for a unique and special gift, but make sure to order in good time to avoid disappointment.
Ideally I like to draw from high quality, digital photos and will search for a long time to find the perfect reference for my larger wildlife art pieces.  The same goes for pet portraits.  There are a few things to consider when choosing a photograph for the portrait of your pet and I have created a guide to help you along the way.
I absolutely love engaging with my customers and am more than happy to spend time communicating about exactly what it is you are looking for.  Please don't hesitate if you have anything you would like to know.
If you'd like to keep up to date with the latest news and pieces I am working on, I am particularly active on both facebook and instagram.  I post regularly about current pet portraits in progress and often record short videos of my process.  Also, make sure to check out my blog where I will provide a much deeper insight into how I create each piece.