Reference Photos -  Requirements
A clear, high quality photograph sent by email.
Your pet must be well lit so that I can see the fur definition
No blurry parts of the photograph
As the eyes are the part that brings your pet portrait to life, it's best to have them clearly in focus.
It can be pretty challenging to get your pet to pose perfectly for reference photos.  However, I can't stress enough the important of the photograph you send.   Therefore, I have put together some tips and tricks below to help you get the most out of your pet portrait photo.
If you are struggling to find or take a perfect reference photos, please provide me with a couple of options.  One photo will be used as the main reference, but can sometimes use clearer portions of other photos to help in the process.  It is also really important that the digital file is sent through email and not through social media, as these platforms often majorly decrease the photo quality.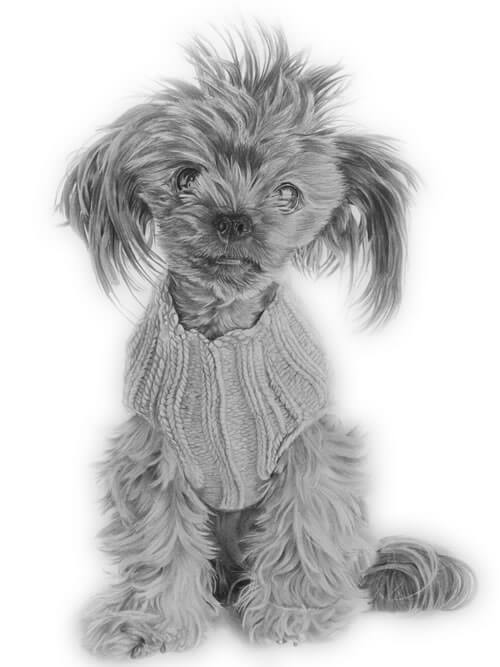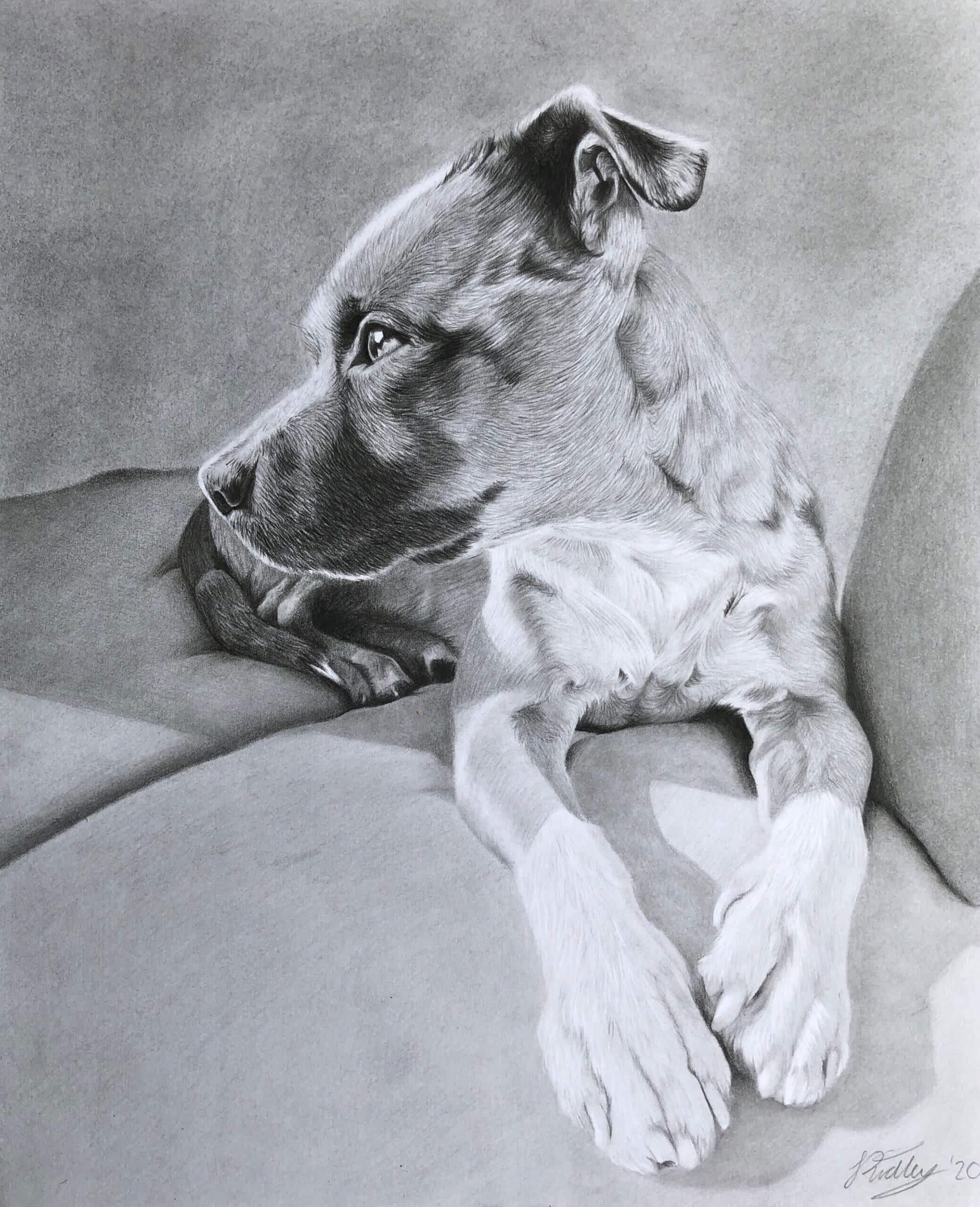 Tips For Photographing Pets
Light:- Reference photos are best taken in natural light, outdoors on an overcast day with the sun behind you.  Photographs taken in bright sunshine often cause over exposure and a bright white shine on the fur.  Equally, a badly lit pet will decrease the quality of the photograph and often make the details difficult to see.  Please don't take pictures of your pet with a shadow falling across it.
Proximity:- The closer the pet the better because this will enable a standard camera to capture more detail.
Angle:  Try to get down to the same level as your pet to take their photograph.  Taking a photograph from above loses a lot of the body and can look a little strange in the final drawing.  If you are requesting a group pet portrait made of of multiple reference photos then it is important that all pictures are from roughly the same angle.
Character: It is often a good idea to use the assistance of a friend whilst taking the picture.  Having someone engaging your dog or cat with it's favourite toy or treat is often a great way to capture them looking engaged.
Camera:  The better quality the camera, the better the photo and therefore the better the pet portrait.  Nowadays the cameras on iPhones and similar models are absolutely fantastic and can capture a photo of perfect quality for a drawing.
Taking the time to capture your pet to the best possible standard will directly affect the final pet portrait.  Click here to commission a pet portrait.
Please see below for examples of good and bad quality pet reference photos.