I am so shocked and grateful to announce that my hand-drawn graphite Rhino artwork titled 'Heavy Sleeper' has been shortlisted for the David Shepherd Wildlife Foundation 'Wildlife Artist of the Year' exhibition.

This exhibition has now been running since 2008 and has raised over £1.2 million from the sale of artworks created by artists from all over the world.
The exhibition, usually held at The Mall Galleries in London, is currently being held online due to the current circumstances, but I would be so grateful if you could pop along to the site to check out the amazing artwork, to vote for the 'Peoples Choice' award and to donate or buy if you can. 50% of sales go to this wonderful charity and the incredibly important work they do to protect endangered species and fight wildlife crime.
At this difficult time, charities and wildlife are really struggling. The loss of tourism has lead to a spike in poaching due to lack of funds and and DSWF's work has never been more vital.
A collection of postcard sized original artworks are also available to buy.  These have been donated by the finalists and 100% of profits will go straight to DSWF….here's my little girl…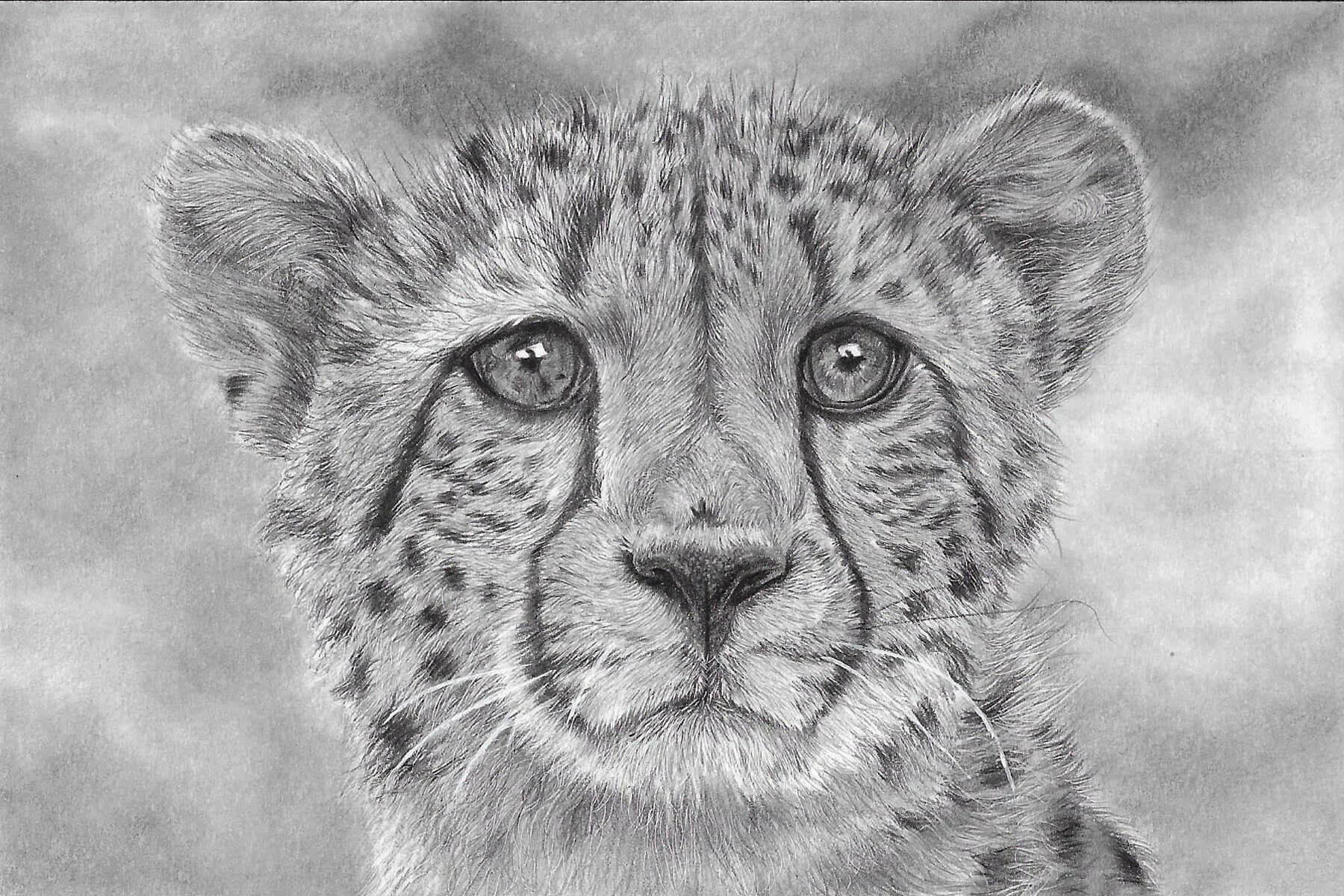 Dates of exhibition: 21st May – 28th June
Instagram: @DSWFwildlifeart
Website: www.davidshepherd.org
Prints of this piece: click here
UPDATE: Both of these pieces have now been sold and I am absolutely thrilled to have been given the platform on which to help raise money for wildlife.  The winning pieces is absolutely fantastic and definitely worth a view. I was also blown away by a sculptured life-size gorilla that was made purely out of cardboard! An animal that is heavy and strong, but moves with such grace created out of what most would consider a flimsy material…absolutely fascinating.